CENTRE WISP – PROVIDING WIRELESS INTERNET SERVICE THROUGHOUT CENTRAL PA
Speeds For Every Need


Work from Home & School Work


Centre WISP's expert team is ready to help you get the best internet service available! Information about the different internet packages available in our service areas can be found below.
We offer various packages and speed depending on your service location. Please provide your Zip Code to display packages in your area.
Show Packages
Interested in our Business Packages?
Contact us directly to discuss our service options for your business.
Faster Speeds - No Data Caps - Better Value Internet is HERE!
What type of service is this?
Centre WISP is a fixed wireless internet service provider distributing fast, reliable internet to residents and businesses in Central Pennsylvania. Our service is provided to you via an antenna that has a clear line of sight to one of our towers or repeaters. From the antenna, we run an ethernet line into the home that connects to our wireless router.
Professional Installation
Wifi & Hardwire connections
Reliable & Dependable Speeds
Various Packages to fit your needs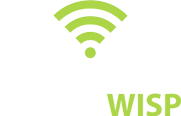 Currently providing internet service to Centre County, Mifflin County, Juniata County and Perry County
If you live under the blue highlited region below, there is a great chance that we can service your home or business!
Not sure if you are covered? Contact us to verify!